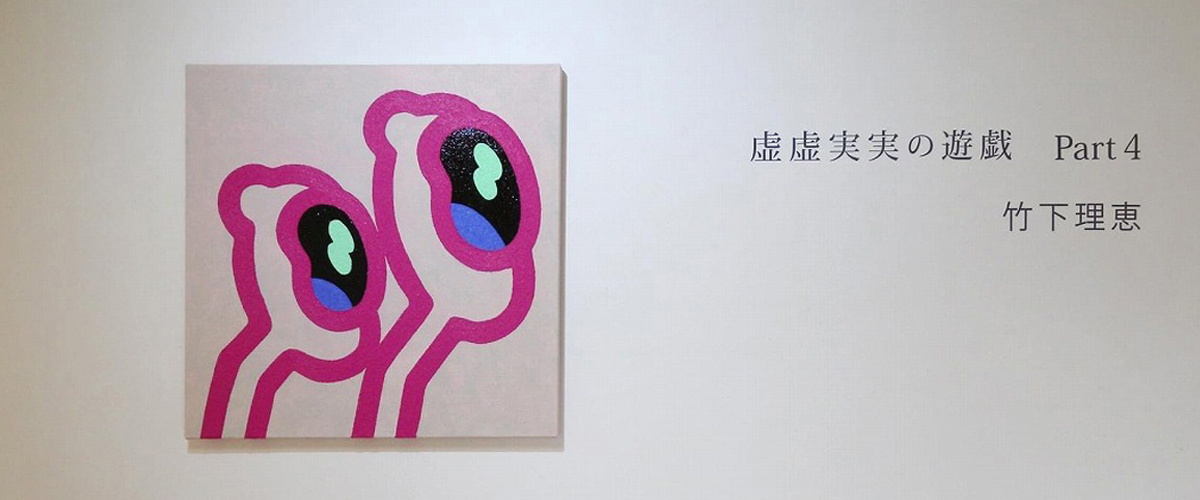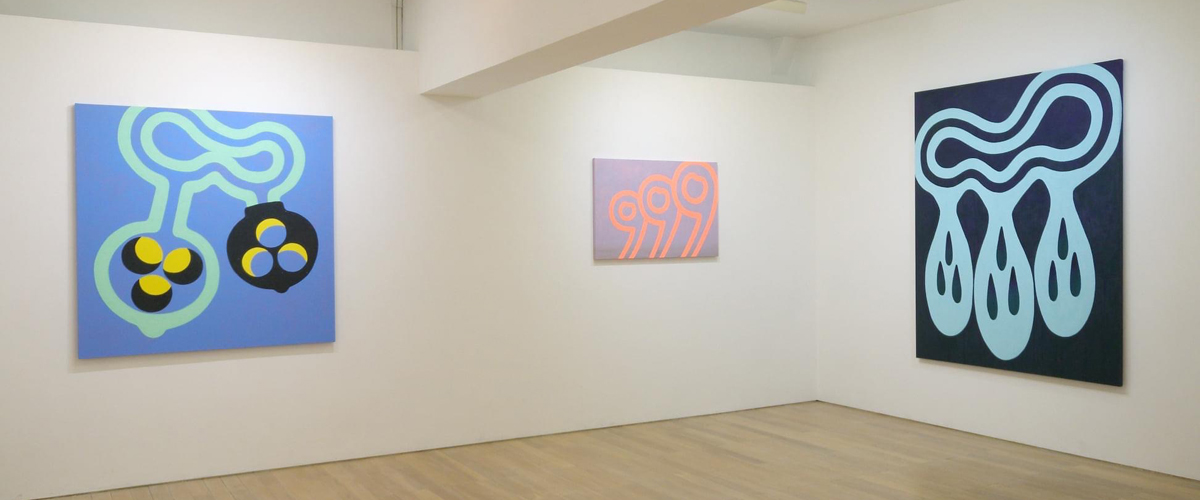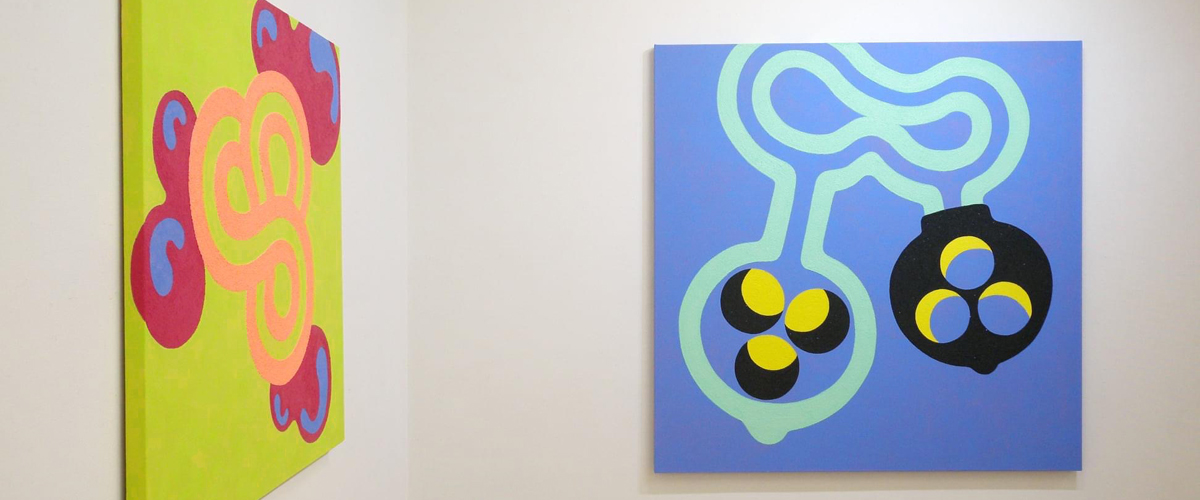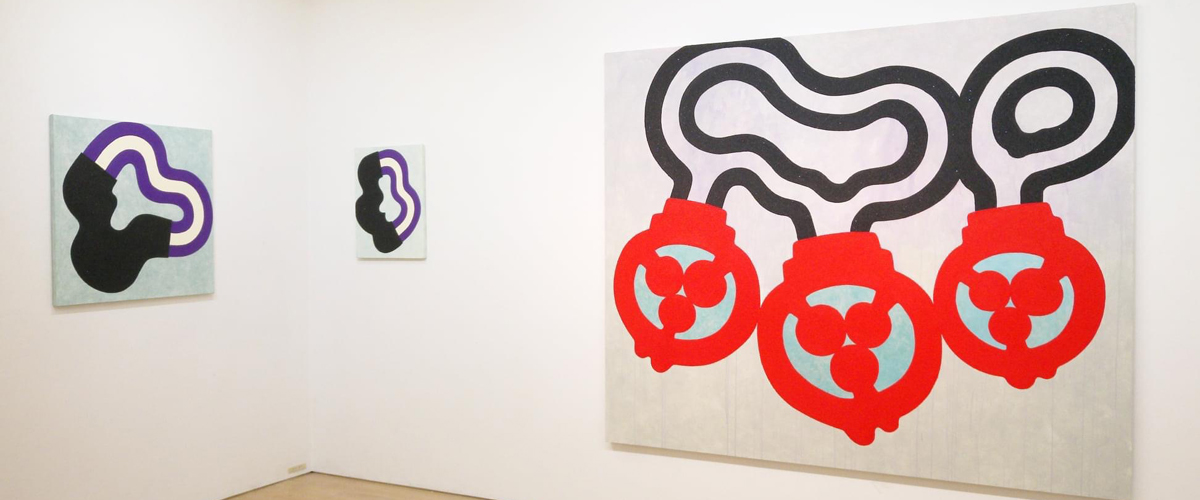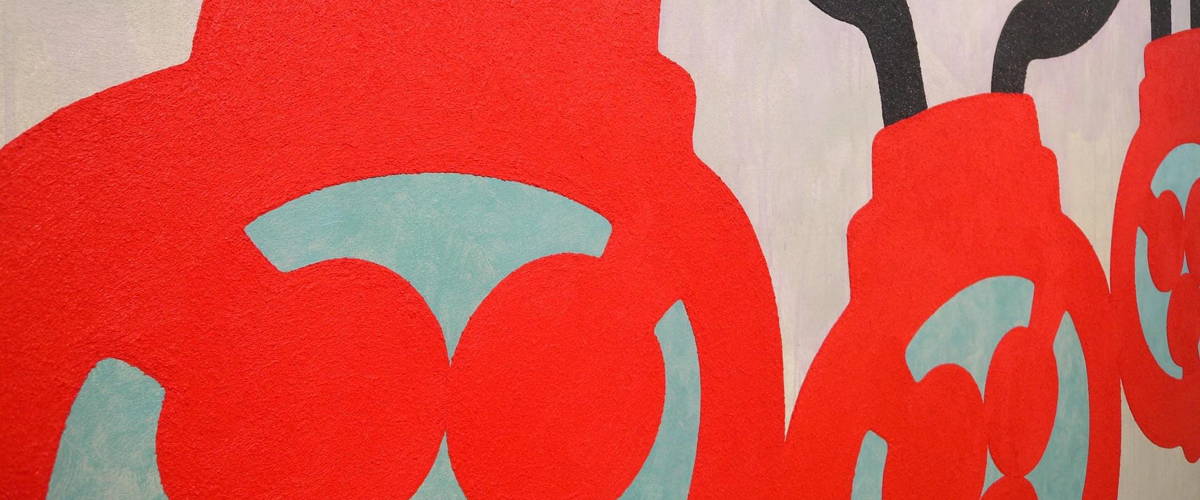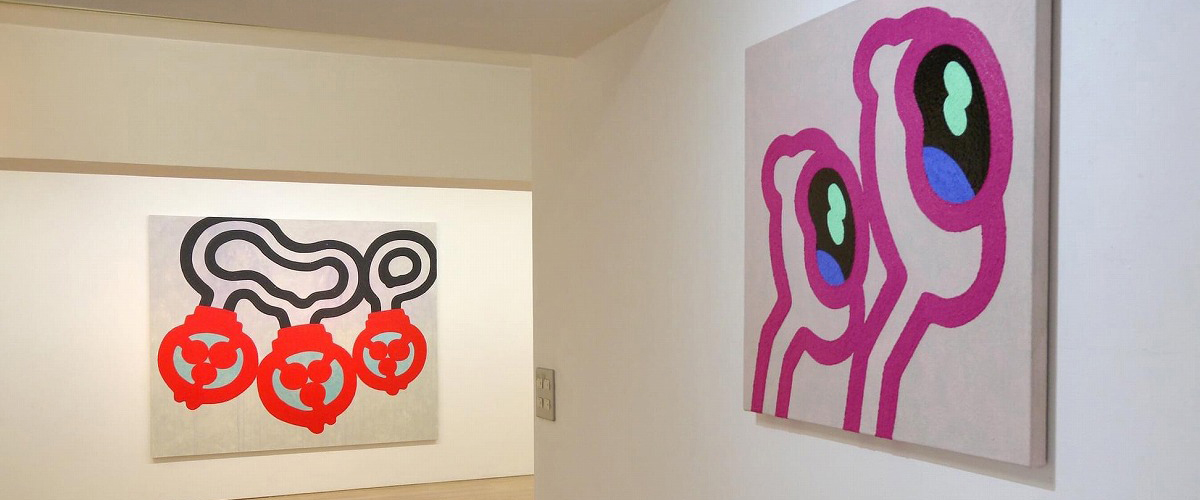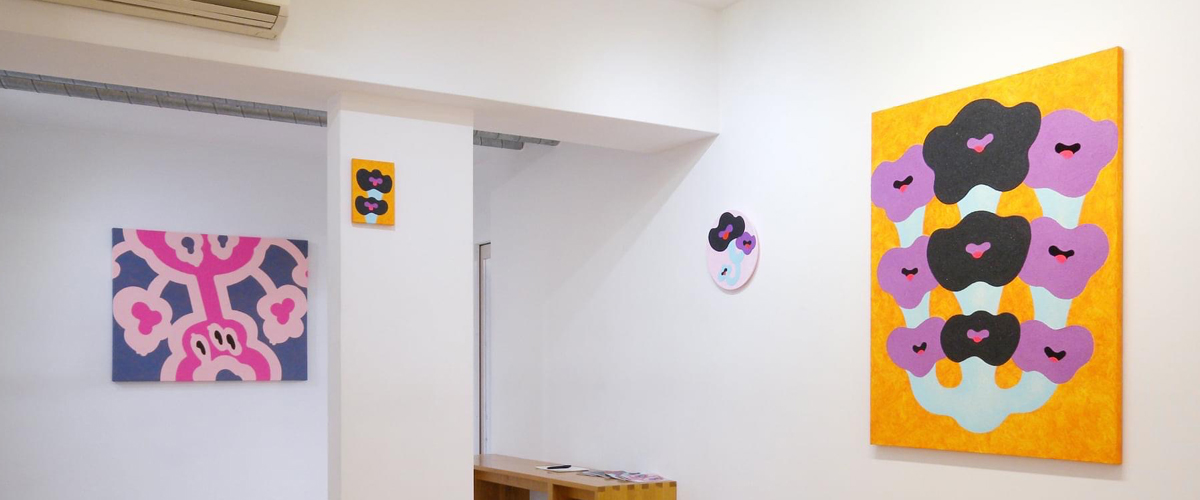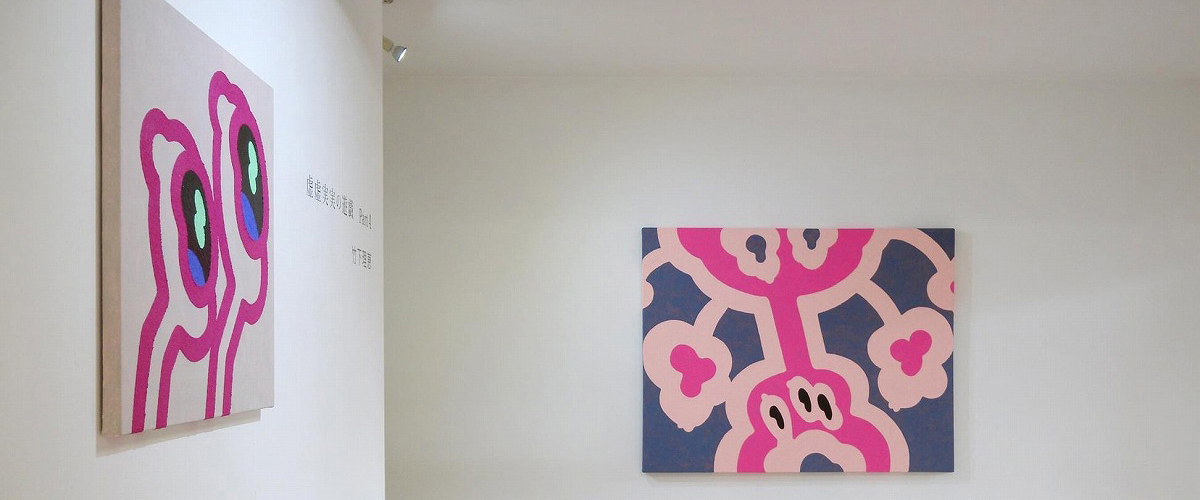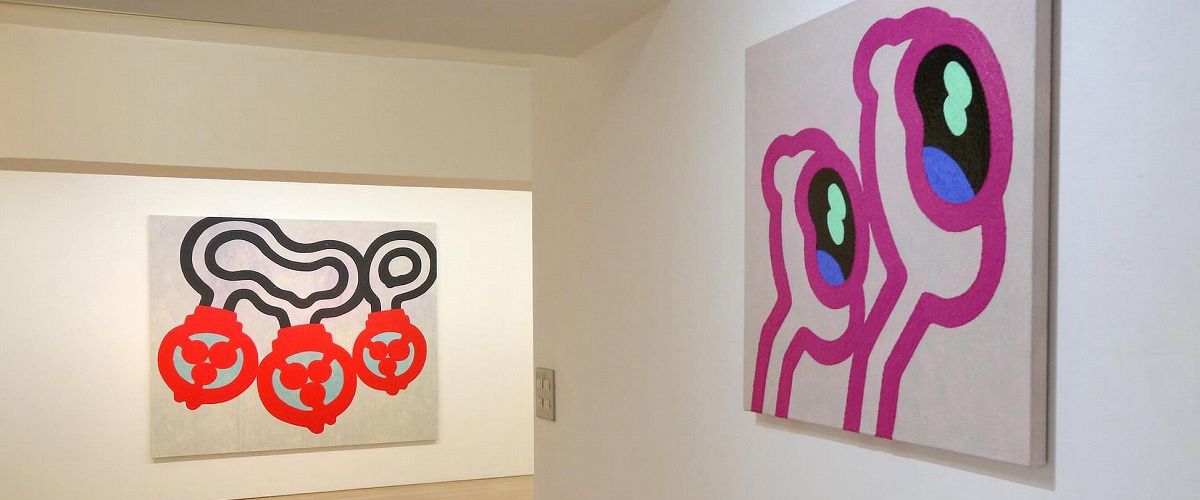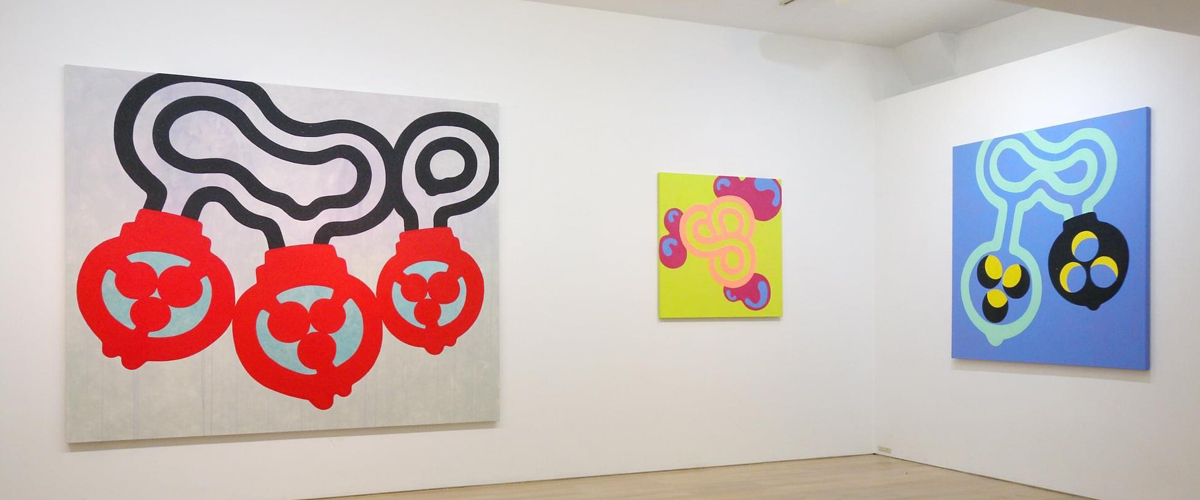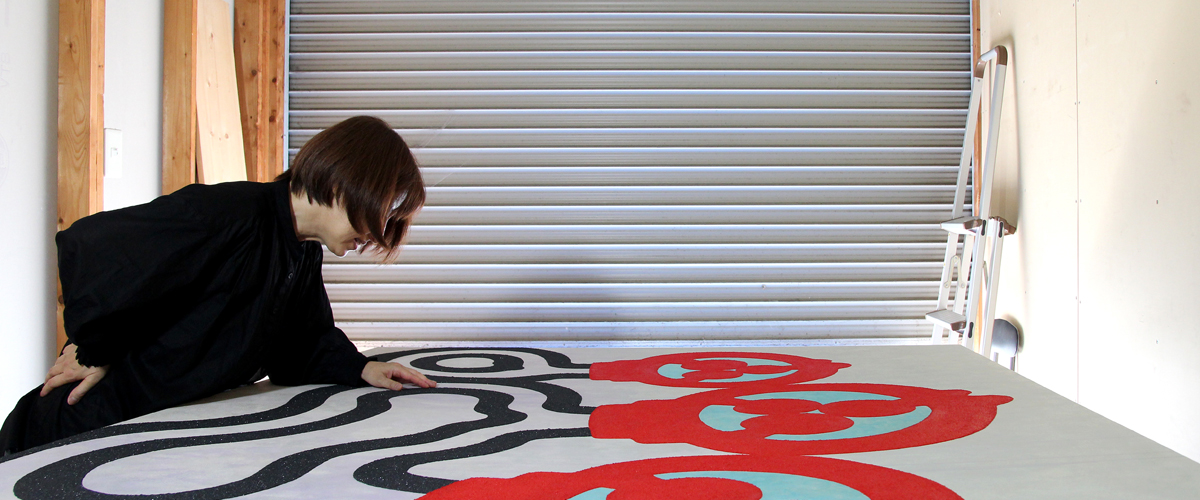 GALLERY wks.(OSAKA) 1st.November-13.November 2021
虚虚実実の遊戯 Part 4
日程:2021年11月1日(月)~11月13日(土)
時間:12:00-19:00 日曜オープン
6(土)7(日)13(土)は午後5時まで
場所:GALLERY wks.
〒530-0047 大阪市北区西天満3-14-26 中之島ロイヤルハイツ1103
TEL / 06-6363-2206
Statement
虚虚実実の遊戯 Part 4
「虚虚実実の遊戯」というタイトルをつけての個展は今回で4回目になる。初回はフォルムのアウトラインをフォルムよりも強調し、実体を空虚なものにすることで、そこから生まれる倒置の不思議さや、新しく生まれる造形のおもしろさに魅せられて制作を展開していった。また私は曲線やそこから発想する擬人化にもおもしろさを感じていて、さくらんぼと音符を組み合わせたりそれが目にみえたりする絵を「トリプレット」というシリーズで展開していくことになる。
学生時代は風景から着想を得た抽象画を描いていて、その構成は水平線などの直線が主軸だったが、ある時期から有機的なモチーフを用いた。そこからは曲線が主軸となる絵作りに変わっていった。曲線は潜在的に「いきもの」に近いし、動的であり、ユーモアが感じられるし、あたたかさがある。それらの曲線がもつ特徴を、私は今でもとても気に入っている。
曲線を主軸とした構成をシンプルに見せるために、私は色数を限定している。色の選定はとても緊張するけれども、ある心理学者の言葉をかりれば「苦楽しい(くるたのしい)瞬間」だ。
私は自分がおもしろいと感じたことをどれくらい伝えていけるのか、それは共感が得られるものなのか、どうなのか。近づいていっているのか、遠ざかっているのか。行ったり来たりしているようにも感じるが、自分の感覚をたよりにこれからも私は自分が好きな「いきもの」のようなおもしろい造形と色彩の苦楽しい旅を続けてゆくのだろう。それが見ていただく方々にとっても少し奇異だけれどもユーモラスで身近なものに感じていただけたら、と思っている。
竹下理恵
KyoKyoJitsuJitsu Game Part 4
This is my 4 th exhibition under the title "KyoKyoJitsuJitsu". For the first of these exhibitions, I made works in which I emphasized outlines rather than forms in order to try to make asubstance appear hollow. I developed this approach to making works because I was fascinated by the unplanned effects caused by this inversion and the curious forms which resulted. I have been captivated by the personification unintentionally caused by outlines which were curved. The subjects of the triplet series which have been developed using curved lines were a combination of cherries and musical notes ー or I can say that they look like cherries and musical notes as a consequence of their construction.
When I was a university student, I made abstract paintings from landscapes with straight lines such as the horizon. Later I started using organic motifs. This change made me employ curved lines in preference to straight ones. I think that curved lines are fundamentally closer to living things having dynamism, humour and warmth. I do like these qualities of curved lines.
To make a composition which principally uses curved lines appear simple, I set a limit to the numbers of colours used. I am always nervous when choosing those colours, but it is also a joyous moment. That moment of shared joy and pain is something which a psychologist once talked about.
When I feel that something is interesting then to what extent can I convey that feeling to others? Can I get their empathy? Am I approaching the audience or am I distancing myself from them? I feel that I am going back and forth, nevertheless, relying on my instinct, I will continue my arduous but joyful journey of making works with warmth, colour and unusual forms with the semblance of living creatures. I hope that anyone looking at my works will think them bizarre but humorous and, moreover, will feel close to them.
Rie Takeshita